Who can walk away from the smell of freshly popped corn? Especially if it's given away free!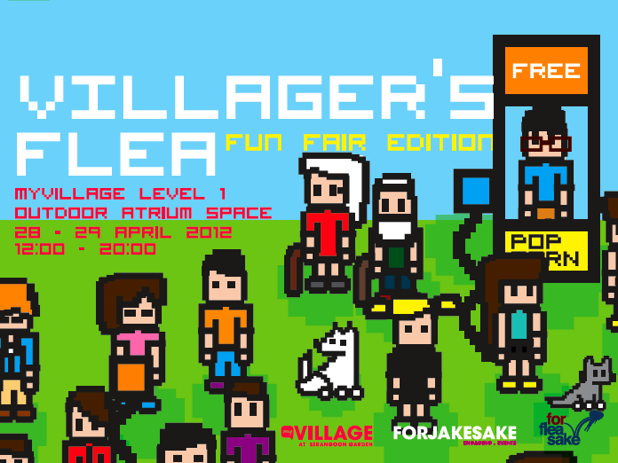 Date: 28-29 April 2012 (Saturday and Sunday)
Time: 12 to 8 pm
Free popcorn is from 3 to 5 pm. There's also free balloon giveaways!
Interested to get a stall? Contact the flea organisers at
Office: 6556 2123 (Tuesday – Friday, 11 am – 6 pm)
Email: sales@forfleasake.com

We also have a few months' worth of fun planned ahead for you!
Upcoming Bazaars
Theme
Date
Fun Fair EditionPopcorn and a fun afternoon awaits!
28 – 29 April 2012
Swop and ShopThey say one man's junk is another man's treasure. How far can we stretch that idiom?
This is in conjunction with our Gr8 Father's Day event!
27 May 2012
The ART-der WayUnleash your creative energy! Discover how art can be part of your everyday life.
23 – 24 Jun 2012
Vintage for LifeLet's do old school. Vintage photography, classic fashion and the good old days.
25 – 26 Aug 2012
Mysterious Market Dress in black and be awed by street magic tricks!
27 – 28 Oct 2012