What's On
Ah Sam's Rooftop Pop-Up
1 Oct 2014
Time For A Rooftop Tipple!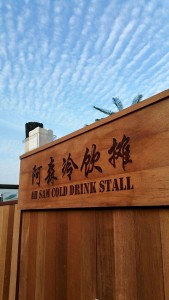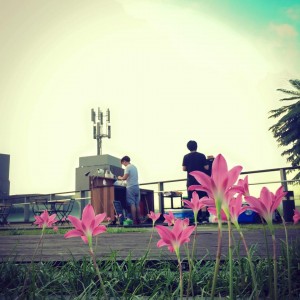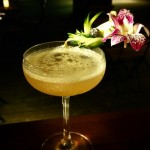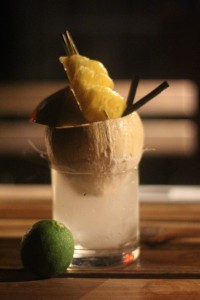 We collaborated with Bespoke Cocktail Bar, Ah Sam's Cold Drink Stall, for a very special Limited Time only, Pop-up Bar Experience!
If you've been to our rooftop in the evening these past few weekends, chances are that you've run into our special collaboration with Ah Sam's Cold Drink Stall, a Pop-up rooftop bar at myVillage!
Permanently located at Boat Quay, the good people at Ah Sam's Cold Drink Stall specialise in creating cosy bar experiences where you can enjoy great company and cocktails to your liking. There's no loud, blaring music and bright lights, just great cocktails and the company of friends.
I love hanging out there because the bartender won't just make drinks without any consideration. In fact, I was asked a few questions about my preferences before Edwin, the resident mixologist, went to work on my drink. If it's your first time here, my advice would be to think about 3 simple things:
What type of base spirit do you like?
Some common ones include Whiskey, Vodka, Tequila, Rum etc. After that, Edwin can go into specific labels of your preferred base spirit with you if you wish to fine tune the taste of your cocktail.
Any taste preferences?
Do you like your cocktail sweet or sour? Perhaps you need a refreshing drink after a long week? Let them know so they can tweak the drink accordingly.
What can't you take?
Some people are allergic to nuts or other ingredients. Others just dislike certain tastes. Whatever it is, let them know so they will remove what you dislike!
All you need are these three things, and you're on your way to cocktail heaven!
Personally, I love a sour whiskey-based drink to lighten up my Friday evenings, so you can usually see me there after dinner on Fridays, having my tipple and relaxing.
In case you're wondering, the rooftop pop-up bar is open:
Day: Every Friday and Saturday
Time: 6pm to 12 midnight
Location: myGarden, Level 3
This rooftop pop-up will be open for a limited period only so do come down to have your very unique tipple before it disappears!
See you there…
– Hugh